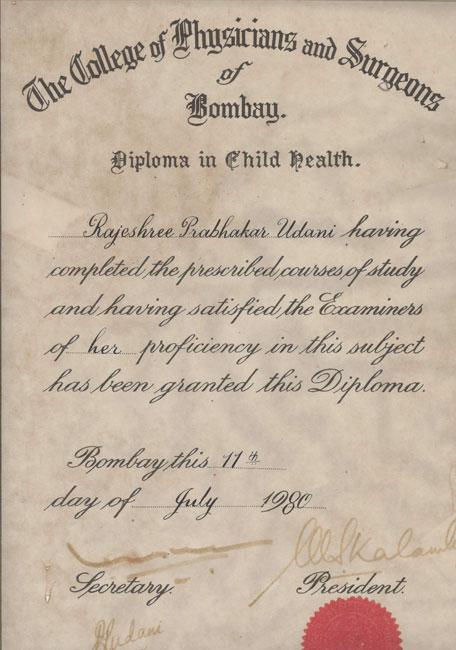 Best Pediatrician Dubai | Diploma In Child Health (DCH)
Best pediatrician Dubai: Diploma in Child Health (DCH) is a postgraduate diploma course of 2 years duration which deals with the care of infants, children and also adolescents at the community level as well as at primary and secondary levels of health care.
A person with an MBBS degree can get admission into this course. It is a step below the MD pediatric degree. I did it along with my MD. I got a Gold Medal for standing first in my batch for the exam.
Diploma In Child Health
was last modified:
February 6th, 2018
by
Wilma Gervacio
"...Beautifully set clinic. Very friendly & warm staff. Safe and trusted feeling with the doctor. I see a good & healthy future for my child in doctor assistance..."
"...Dr. Singhania is an expert Professional. Based on the time and effort she put in helping my son Layl. She has been tremendous help!..."
"...Great Service and friendly staffs..."
"...Questions regarding our child's development were answered by Dr. Singhania. Staff are very helpful and informative..."
"...When we came here, Eliel had trouble with reading and concentrating. Now Eliel has changed a lot because now he can a little bit and he's now concentrating well and he developed..."
"...It was a great experienced with Dr. Singhania helping our grandson to feel much better..."
"...Professional, kind and welcoming..."
"...The doctor is very good to deliver the idea of treatment..."