Symptoms Of OCD In Children: Introduction
Symptoms Of OCD In Children Dubai | Expect That Developmental Disorders Are Life Long But Can Be Managed
Symptoms of OCD in children Dubai: Identifying and understanding the problem. Learning how to manage it
Symptoms of OCD in children Dubai: Obsessive Compulsive Disorder or OCD is a common problem in children. In 1990, it was said that 1 in 200 children have OCD and according to the DSM 5, 25% of people show symptoms of OCD before the age of 10.
Please invest a few minutes of your time to watch the symptoms of OCD in children Dubai video below. Or if you prefer to read, then feel free to skip the video and go straight to the text below:
Symptoms of OCD in children Dubai: To receive information to help your child fill in your name and email ID in the form on the right
OCD is an anxiety disorder. The more anxious your child becomes, the more severe symptoms may become. Adults with OCD usually recognize they have a problem. They are able to identify their obsessive-compulsive thoughts and understand that they are not normal.
Children, however, generally do not have the skills necessary to differentiate obsessive thoughts from the ones they should be having. When they find themselves performing weird or repetitive rituals, such as washing their hands over and over, they are embarrassed and feel odd.
Symptoms of OCD in children Dubai: To receive information to help your child fill in your name and email ID in the form on the right
Symptoms of OCD in children Dubai: Identifying the problem
Your child may have obsessions that are recurring or persistent thoughts or images that are senseless and invasive like the seeing germs everywhere, thinking they are harmful no matter what they are told or know to be true.
These obsessions are accompanied by negative thoughts like fear, disgust or doubt. Your child will then try to suppress these or counteract them with repeated behaviors like washing hands, hopping three times or going in and out of a door. These are the Compulsions.
These behaviours are distressing and time-consuming and necessarily interfere with their school, social or family life. What you, as a parent or guardian, can do is make your children feel safe and comfortable and watch them carefully for any of the following signs:
Obsessions
Contamination: Excessive concern over germs, disease, illness, contagion
Harm to self or others: Irrational fears such as causing a car crash, stabbing himself or herself or another person with a knife or other sharp object, etc.
Doubting: Becoming convinced that he or she hasn't done something he or she is supposed to do
Religiosity: Preoccupation with religious concerns such as the afterlife, death or morality
Sexual Themes: Obsessive thinking about sex; disturbing writing or doodling of a sexual nature
Compulsions
Washing and Cleaning: Washing hands until they are red and chapped; brushing teeth until gums bleed
Checking: Returning to check that the door is locked more than once
Symmetry: Need to have socks athe t same height on each leg; cuffs of exactly equal width
Counting: Counting of steps while walking; insistence on performing a task a specific number of times
Repeating/redoing: Performing a mindless task repeatedly until it "feels right;" redoing a task that has already been acceptably completed, such as erasing letters on a page until the paper wears through
Praying: Excessive, time-consuming repetition of protective prayers or chants
Remember!
OCD is not anyone's fault. It is a neuropsychiatric problem and is like a glitch in the brain. It is seen as part of anxiety disorders or excessive worrying and often runs in families and is associated with tics, behavior problems, and learning problems.
So what can you do to help your child overcome his or her fears?
Now that you have acknowledged that your child needs help, with love and caring the following treatments can be used:
Symptoms of OCD in children Dubai: To receive information to help your child fill in your name and email ID in the form on the right
Symptoms of ocd in children Dubai: Treatment
A combination of Cognitive Behaviour Therapy and Pharmacotherapy is generally recommended.
CBT
Cognitive Behaviour Therapy is remarkably effective in adults and studies show in children as well. It is the Social Learning Theory wherein behavioral and cognitive information is given to help modify the symptoms.
Behaviour is changed and the irrationality of thoughts is revealed. The OCD is externalized and the child is made to gain control over it. 'Who is the Boss' It is not I but OCD that is causing these bizarre thoughts and odd behaviors and I can learn to control it.
Anxiety Management
Teaching your child relaxation techniques such as breathing exercises and stress management along with pinpointing anxiety triggers will help with long-term success.
Psychopharmacology
A 6 weeks trial of appropriate medication like SSRI which is FDA approved for children is recommended.
Graded involvement of the family and school-based interventions are added.
OCD in children is more common than believed but can be adequately treated or managed.
Symptoms of OCD in children Dubai: To receive information to help your child fill in your name and email ID in the form on the right
If you like what you have seen or read about symptoms of OCD in children Dubai, please share it with your friends by clicking on one of the social media buttons below.
Go from symptoms of OCD in children Dubai to Pediatrician Dubai homepage
Summary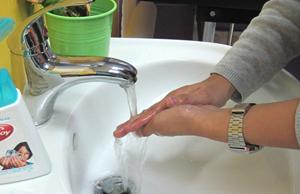 Article Name
Symptoms Of OCD In Children Dubai | Expect That Developmental Disorders Are Life Long But Can Be Managed
Description
Symptoms of OCD in children Dubai: Identifying and understanding the problem. Learning how to manage it. Call +97144298498
Author
Publisher Name
Publisher Logo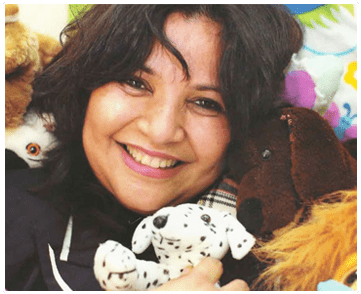 Symptoms Of OCD In Children: Introduction
was last modified:
September 20th, 2018
by
Book An Appointment
Top 12 Questions Asked
1. Fill in the form below, and receive answers to the top 12 questions generally asked by patients.
2.Once you have filled out the form, you will receive the answers for Singhania Clinic.
3. You will be contacted immediately.
What Our Patients Are Saying
"...We took the ASD theraphy and in less than one year we saw great improvements with my son. We're thankful to Dr. Singhania as we are exposed to the needs of my son and she helped us helped him..." - Irene Bolus
"...Dr. Singhania has been there supporting my son and my family. She always brings the latest therapies based on the accurate diagonsis she made. We really appreciate her work and efforts..." - Ahmed Elghadban
Degrees