Anxiety And Children: Acknowledge
Anxiety And Children Dubai | Identify Factors That Cause Anxiety And Teach Your Child To Cope. Or Seek Help
Anxiety and children Dubai: Unchecked anxiety & stress in the child can lead to a disorder in adult life. Weed out stress factors
Anxiety and children Dubai: Please invest a few minutes of your time to watch the video. Or if you prefer to read, then feel free to skip the video and go straight to the text below:
Anxiety and children Dubai: To receive information to help your child fill in your name and email ID in the form on the right
Anxiety and stress Dubai: What is stress
Stress is any demand placed on your brain. Children can feel "stressed" when excessive demands are placed on them e.g. before an exam or a class presentation. The feeling of being "stressed" can be triggered by an event that makes them feel frustrated or nervous.
Anxiety and stress Dubai:

What is anxiety
Anxiety, on the other hand, is a feeling of fear, worry, or unease. Anxiety can be a reaction to stress, or sometimes these may not be identifiable especially in children who may not be able to understand cause and effects.
Anxiety and stress Dubai:

Positive impact of stress
Interestingly, stress is not always bad. In the short term, it can help the child overcome a challenge or dangerous situation. Hence they will be more careful whilst crossing a road or will study harder for an upcoming test. Thus some degree of stress can increase a child's motivation to the endeavor.
However, if the stressful factor is persistent or the child feels overwhelmed then it needs to be addressed.
To know more about the negative impact of stress, please click here
Anxiety and children Dubai: To receive information to help your child fill in your name and email ID in the form on the right
Anxiety and stress Dubai:

Normal anxiety
In general normal phases of anxiety are common in childhood. In preschoolers, separation from parents can cause anxiety. As kids get older, academic and social pressures (especially from trying to fit in) create stress.
Anxiety and stress Dubai: Causes of stress in children
Children who are too busy to have time to relax can experience stress. This is called the 'hurried child\ syndrome. The child is over-scheduled and runs from one extracurricular activity to another or has too much pressure on homework.
Marital problems, quarrels at home and divorce can cause stress and anxiety in a child. Parents must avoid having hot discussions in front of children.
Some children like adults are more prone to stress. They have a lower threshold for tolerating stress. These children have a trait called Behaviour Inhibition.
Behavioral inhibition is a temperament that has been linked to the development of anxiety disorders in adulthood. Behavioral inhibition (BI) relates to the tendency to experience distress and to withdraw from unfamiliar situations, people, or environments. It is seen in a certain subset of children.
Early identification and helping children to feel confident and independent in social environments may reduce the chance of developing anxiety disorders in later life.
Anxiety and stress Dubai:

Conclusion
To conclude, all children experience stress. Prevention of stress is important. Having a set routine, resisting put-downs to children, checking bullying or academic problems are some of the ways a parent can deal with stress.
However, parents and caretakers need to identify when to approach a professional. Clearly, long-term or severe symptoms like school refusal, phobia or refusing to mingle with others will need intervention.
Early identification of Behaviour Inhibited children is important. Helping these children to gain confidence through gradual exposure and role play will prevent later anxiety disorders.
Anxiety and children Dubai: To receive information to help your child fill in your name and email ID in the form on the right
If you like what you have seen or read about anxiety and children Dubai, please share it with your friends by clicking on one of the social media buttons below.
Go from anxiety and children Dubai to Pediatrician Dubai homepage
Summary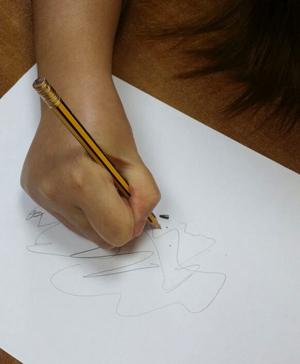 Article Name
Anxiety And Children Dubai | Identify Factors That Cause Anxiety And Teach Your Child To Cope. Or Seek Help
Description
Anxiety and children Dubai: Unchecked anxiety & stress in the child can lead to a disorder in adult life. Weed out stress factors. Get treated. Call +97144298498
Author
Publisher Name
Publisher Logo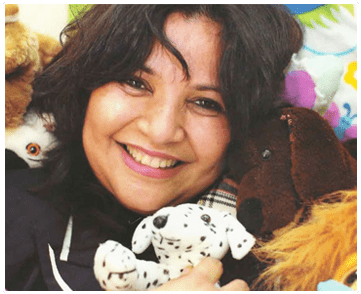 Anxiety And Children: Acknowledge
was last modified:
September 20th, 2018
by
Book An Appointment
Top 12 Questions Asked
1. Fill in the form below, and receive answers to the top 12 questions generally asked by patients.
2.Once you have filled out the form, you will receive the answers for Singhania Clinic.
3. You will be contacted immediately.
What Our Patients Are Saying
"...We took the ASD theraphy and in less than one year we saw great improvements with my son. We're thankful to Dr. Singhania as we are exposed to the needs of my son and she helped us helped him..." - Irene Bolus
"...Dr. Singhania has been there supporting my son and my family. She always brings the latest therapies based on the accurate diagonsis she made. We really appreciate her work and efforts..." - Ahmed Elghadban
Degrees