Obsessive Compulsive Child: Treatment
Obsessive Compulsive Child Dubai | Treatments Include Medication & Cognitive Behaviour Therapy
Obsessive compulsive child Dubai: Background, do's and don'ts for parents, medication, cognitive behavior therapy
Obsessive compulsive child Dubai: Please invest a few minutes of your time to watch the video. Or if you prefer to read, then feel free to skip the video and go straight to the text below:
Obsessive compulsive child Dubai: To receive information to help your child send me a WhatsApp message on +971525608641
Obsessive compulsive child Dubai: Cycle of OCD
OCD is a neurobehavioural anxiety disorder that has a considerable genetic component. The main problem is obsessions where the child keeps worrying about something (e.g. parent dying or contamination by germs) or can't get rid of a certain image (e.g. sexual in nature).
These obsessions keep recurring and cause significant distress. To reduce that distress the child performs rituals like counting or washing hands. The compulsive actions are to abate the anguish caused by the obsessions. The whole process is not under the child's control.
Thus the first component in Obsessive Compulsive Disorder treatment is to understand the medical nature of the problem. Accepting it and not berating or not even advising the child or teen will help. In fact, these acts will make matters worse by adding to the child's distress.
In the past, it was believed that OCD has no treatment. Now Obsessive Compulsive Disorder treatment includes several modalities depending on the child's age, the severity of symptoms and comorbid or associated conditions.
Thus every youngster with OCD warrants a comprehensive individualized diagnostic assessment that includes identifying the specific OC symptoms and their severity, comorbid conditions e.g. depression, Bipolar Disorder or ADHD and finally the psychosocial factors in that particular child.
The child's developmental level, temperament, and level of adaptive functioning plus the context in which OCD occurs help with treatment planning. Medical assessment of PANDA should also be part of the assessment.
The family and school become an important part of the team with the therapist and doctors.
Obsessive compulsive child Dubai: To receive information to help your child send me a WhatsApp message on +971525608641
Obsessive compulsive child Dubai: Two main types of OCD treatment
1. Medication: SSRI or Serotonin Reuptake Inhibitors. Presently, the OCD medications that have been approved by the FDA for use in children, including fluoxetine (Prozac), fluvoxamine (Luvox) (approval from 8 years of age), and sertraline (Zoloft). These should be used in conjunction with CBT.
2. Cognitive Behaviour Therapy (CBT): This form of therapy provides kids training and tools to face down obsessions
The behavioral therapy that's very effective with kids who have OCD is called

exposure and response prevention, or ERP which is part of CBT. In a safe, controlled setting, kids are exposed to the things that create their anxiety in very gradual doses. They learn to tolerate the anxiety without performing the ritual. The need to perform the ritual diminishes as their ability to tolerate the anxiety gets stronger.
The kids have to

name their OCD and talk back to it

. They are encouraged to see themselves as facing down a bully—the bully that's in their own heads, that is. And the bully gets smaller as they get stronger.
Kids and their parents (who are essential allies in fighting their OCD) are taught

skills to counter and master the fears

that have come to dominate them. It takes a great deal of practice and repetition—real work on their part, and on the part of their families, to wrestle their obsessions down to a manageable size. ERP involves a lot more work than taking a pill to reduce anxiety, but it trains kids in skills they can use for the rest of their lives when they find themselves in danger of slipping into obsessive-compulsive patterns.
Children also are instructed to

practice exposures between sessions

for up to 60 minutes a day in order to promote generalization of treatment gains. Furthermore, reward systems may be implemented to enhance children's motivation to complete in-session exposures and therapy homework. Finally, most treatments involve a

relapse prevention component

.
Obsessive compulsive child Dubai: Key points for parents
Do not advise kids

Help your kid to externalize the OCD so that it is not they but the OCD who is the 'bad guy'

Act as their cheerleaders

Remember it is a long process

See that they practice the homework given by the therapist
Obsessive compulsive child Dubai: To receive information to help your child send me a WhatsApp message on +971525608641
If you like what you have seen or read about obsessive compulsive child Dubai, please share it with your friends by clicking on one of the social media buttons below.
Go from obsessive compulsive child Dubai to Pediatrician Dubai homepage
Obsessive Compulsive Child: Treatment
was last modified:
November 27th, 2018
by
Summary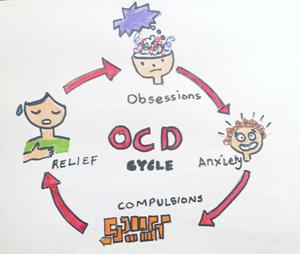 Article Name
Obsessive Compulsive Child Dubai | Treatments Include Medication & Cognitive Behaviour Therapy
Description
Obsessive compulsive child Dubai: Background, do's and don'ts for parents, medication, cognitive behavior therapy. Get treatment today. Call +97144298498
Author
Publisher Name
Publisher Logo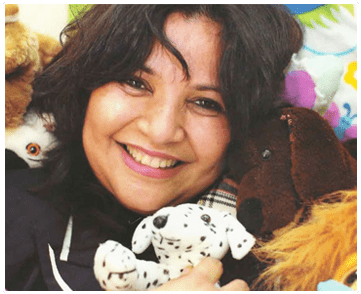 What Our Patients Are Saying

"...We took the ASD therapy and in less than one year we saw great improvements with my son. We're thankful to Dr. Singhania as we are exposed to the needs of my son and she helped us helped him..." - Irene Bolus

"...Dr. Singhania has been there supporting my son and my family. She always brings the latest therapies based on the accurate diagnosis she made. We really appreciate her work and efforts..." - Ahmed Elghadban

"...Great Service and friendly staffs..." Zyra Guntan

"...Questions regarding our child's development were answered by Dr. Singhania. Staff is very helpful and informative..." R. Bautista

"...When we came here, Eliel had trouble with reading and concentrating. Now Eliel has changed a lot because now he can a little bit and he's now concentrating well and he developed..." Fueta Solongo Nsi

"...It was a great experienced with Dr. Singhania helping our grandson to feel much better..." Vera Haddad

"...Professional, kind and welcoming..." K. N

"...The doctor is very good to deliver the idea of treatment..." K. L

"...My husband and I have no words to express our sincere gratitude to Dr. Singhania, her magic treatment mixed with a lot of love and came turned one boy into an excellent 12 yr old kid who is doing extremely well..." L. Faria

"...She is a really nice doctor. We are with her very long time and we have just to say to her that she help us, my son, a lot. She is great! The clinic is nice... Good environment!..." F. Sabino

"...We came here without any idea about our kid but Singhania Clinic did the above mentioned and we can see a positive development from our kid. We are confident that our son will overcome the difficulties..." Kalaiselvi Yoganandham

"...Dr. Singhania is an expert Professional. Based on the time and effort she put in helping my son Layl. She has been tremendous help!..." Haider Hassan

"...Beautifully set clinic. Very friendly & warm staff. Safe and trusted feeling with the doctor. I see a good & healthy future for my child in doctor assistance..." Tasneem Bhusavalwala