Aspergers In Kids: Sensory Issues
Aspergers In Kids Dubai | Over Or Under Sensitivity To Sensory Inputs Can Cause Your Child Discomfort
Aspergers in kids Dubai: Identifying sensory issues causing discomfort, how it can affect behaviour & how to manage it
Aspergers in kids Dubai: Please invest a few minutes of your time to watch the video below. Or if you prefer to read, then feel free to skip the video and go straight to the text below:
Aspergers in kids Dubai: To receive information to help your child fill in your name and email ID in the form on the right
Aspergers in kids Dubai: Identify sensory issues in children with Aspergers Syndrome
Asperger Syndrome is seen at the high end of Autism Spectrum Disorders. They may have average intelligence and apparently normal language but have difficulties with social communication and social behaviour.
Another area of difficulties in Autism Spectrum Disorders including Asperger's Syndrome is processing everyday sensory information. Any of the senses may be over- or under-sensitive, or both, at different times. These sensory differences can affect behaviour and can impact a person's life.
A person who struggles to deal with everyday sensory information can experience sensory overload or information overload. This overload can result in stress, anxiety, and even physical pain. The child may then withdraw or have tantrums. If a child is having a meltdown remember it may be because of sensory overload.
Aspergers in kids Dubai: To receive information to help your child fill in your name and email ID in the form on the right
Aspergers in kids Dubai: Sight
Over-sensitive
Sensitivity to light
Focus on details rather than whole and distorted vision
Under-sensitive
Dark
Blurred images
Difficulty with depth perception so clumsy in catching and throwing
Adaptations
Changes to the environment such as
Reducing fluorescent lighting

Providing sunglasses

Using blackout curtains

Creating a workstation in the classroom – a space or desk with high walls or dividers on both sides to block out visual distractions.
Aspergers in kids Dubai: Sound
Under-sensitive
May ignore certain sounds
May enjoy banging doors or toys
Over-sensitive
Sounds can be distorted
Over-magnified and distracting
Adaptations
Shut doors and windows
Block sounds with help of earmuffs or music
Seat child far away from the crowd
Aspergers in kids Dubai:

Taste
Under-sensitive
May like very spicy foods or pick up things from the ground and put in their mouth- PICA.
Over-sensitive
Eat restricted and bland foods
Eat only pureed foods
Aspergers in kids Dubai: Smell
Under-sensitive
Fail to notice their body odour
Lick things to get a sense of it and get attracted to strong smells like that of faeces
Over-sensitive
Smells may be overpowering and may resist toileting or people with perfumes
Aspergers in kids Dubai: Touch
Adaptations
Using weighted blankets or sleeping bags
For chewing
Offering latex-free tubes
Straws or hard sweets
Under-sensitive
Has a high pain thresh hold
Holds others tightly
Needs heavy blankets
Chews things
May not feel the food in the mouth
Over-sensitive
Touch can be painful and uncomfortable
The child may not like to be touched
Dislikes having anything on hands or feet
Difficulties brushing and washing hair because the head is sensitive
May find many food textures uncomfortable
Only tolerates certain types of clothing or textures
Adaptations
Warning the child before touching them
Always approach them from the front
Remembering that a hug may be painful rather than comforting
Changing the texture of food (eg purée it)
Slowly introducing different textures around the person's mouth, such as a flannel, a toothbrush, and some different foods
Aspergers in kids Dubai: To receive information to help your child fill in your name and email ID in the form on the right
If you like what you have seen or read about aspergers in kids Dubai, please share it with your friends by clicking on one of the social media buttons below.
Go from aspergers in kids Dubai to Pediatrician Dubai homepage
Summary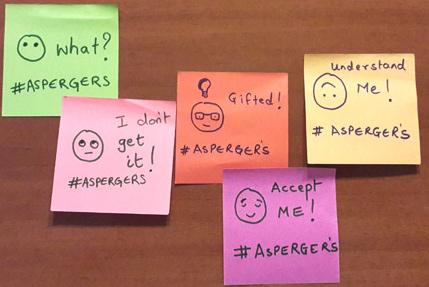 Article Name
Aspergers In Kids Dubai | Over Or Under Sensitivity To Sensory Inputs Can Cause Your Child Discomfort
Description
Aspergers in kids Dubai: Identifying sensory issues causing discomfort, how it can affect behaviour & how to manage it. Get diagnosed. Call +97144298498
Author
Publisher Name
Publisher Logo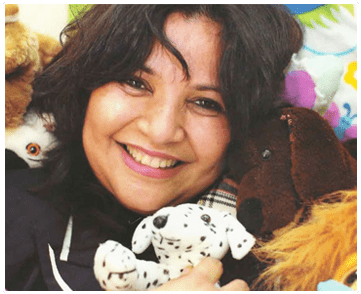 Aspergers In Kids: Sensory Issues
was last modified:
September 16th, 2018
by
Book An Appointment
Top 12 Questions Asked
1. Fill in the form below, and receive answers to the top 12 questions generally asked by patients.
2.Once you have filled out the form, you will receive the answers for Singhania Clinic.
3. You will be contacted immediately.
What Our Patients Are Saying
"...We took the ASD theraphy and in less than one year we saw great improvements with my son. We're thankful to Dr. Singhania as we are exposed to the needs of my son and she helped us helped him..." - Irene Bolus
"...Dr. Singhania has been there supporting my son and my family. She always brings the latest therapies based on the accurate diagonsis she made. We really appreciate her work and efforts..." - Ahmed Elghadban
Degrees