Respiratory Infection In Children Dubai | Do Your Child's Symptoms Warrant A Doctor's Visit?
Respiratory infection in children Dubai: Common viral infections, RSV, Influenza, RhinoVirus, Adenovirus, period or infectiousness
Respiratory infection in children Dubai: Common Viral Infections in children causing respiratory infections
Respiratory infection in children Dubai: Viral respiratory infections are common in children. Most of these infections are caused by respiratory syncytial virus (RSV), influenza virus A or B (FluV), parainfluenza virus (PIV), rhinovirus (RV), or adenovirus (AdV). Several recently discovered viruses, such as human metapneumovirus (HMPV), human bocavirus (HBoV), and the human coronaviruses (HCoVs) are also problems.
Viral infections do not need antibiotics and usually subside on their own except for Influenza.
Viral infections can cause high fevers, rhinitis, pharyngitis, sinusitis, bronchiolitis, bronchitis and pneumonia.
RSV
Respiratory Syncytial Virus is the most important cause of respiratory infection in young children worldwide
Immunity is feeble and fleeting, and repeated infections are the rule
One in every 100 or 200 infected infants requires hospitalization, usually for bronchiolitis.
Community-acquired RSV occurs mostly in winter
It is highly contagious and an infected child may drop the virus for days
The consequences of RSV infection can be especially dire for babies less than 6 months, children with underlying conditions such as prematurity, cardiac and pulmonary disease, or immunosuppression
Washing hands frequently, wearing masks and keeping sick children away from nurseries and daycare is essential
Influenza
Influenza is one of the most significant causes of acute upper respiratory tract infections worldwide
The common ones are Influenza A and B and sporadically Influenza C. Swine Flu (H1N1) and Avian Flu (H5N1) are also subtypes and are more dangerous
Influenza viruses are highly contagious and can cause seasonal epidemics and pandemics
Symptoms include high fever with chills, cold, cough, body ache, conjunctivitis and sometimes pneumonia
It can range from mild fatigue to respiratory failure and death
Influenza viruses mutate every year and thus immunity acquired is temporary
Tamiflu given early in the disease helps to reduce the severity of symptoms
RhinoVirus
Rhinoviruses (RVs) chiefly cause upper respiratory tract infections, but may also infect the lower respiratory tract
RVs are the most common cause of the common cold
Although RV infections occur year-round, the incidence is highest in the fall and the spring
Symptoms are usually mild and differ in different ages

Infants and preschoolers – Fever possible of 38-39°C
Infants and toddlers – May have only nasal discharge
School-aged children – Nasal congestion, cough, and runny nose

Zinc spray or lozenges can shorten the infection
Adenovirus
It is a DNA virus and is very hardy and resistant to many disinfectants
It is highly contagious
Can be found on surfaces, objects, and water of swimming pools
It is a common cause of viral infections in children
There are several strains that can affect different systems like

The respiratory system causing cough, cold, croup, bronchitis, pneumonia
The GI system causing diarrhea
The eyes causing 'pink eye' or conjunctivitis
Bladder infections or cystitis
Rarely neurological disease

The incubation period is 2 to 5 days but the infected child can be contagious for weeks
Seasonal variations in the frequency of selected upper respiratory tract infection pathogens.
PIV = parainfluenza virus; RSV = respiratory syncytial virus; MPV = metapneumovirus; Group A Strept = group A streptococcus.
Respiratory infection in children Dubai: Incubation period and Contagiousness or Infectiousness
Incubation period:
The period between exposure to an infection and the appearance of the first symptoms.
Infectiousness:
The number of days a patient will transmit the virus to others.
| | | |
| --- | --- | --- |
| Virus | Incubation Period | Contagiousness/infectiousness |
| RSV | 2 to 8 days | 8 days |
| Influenza | 1 to 4 days | Onset of fever till fever gone |
| Adenovirus | 2 to 14 days | Few days to months |
| Rhinovirus | 8 to 10 hours | 2 days to few weeks |
Respiratory infection in children Dubai: To receive information to help your child fill in your name and email ID in the form on the right
If you like what you have seen or read about respiratory infection in children Dubai, please share it with your friends by clicking on one of the social media buttons below.
Go from respiratory infection in children Dubai to Pediatrician Dubai homepage
Summary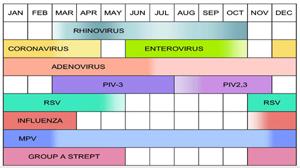 Article Name
Respiratory Infection In Children Dubai | Do Your Child's Symptoms Warrant A Doctor's Visit?
Description
Respiratory infection in children Dubai: Common viral infections, RSV, Influenza, RhinoVirus, Adenovirus, period or infectiousness. Get treated. Call +97144298498
Author
Publisher Name
Publisher Logo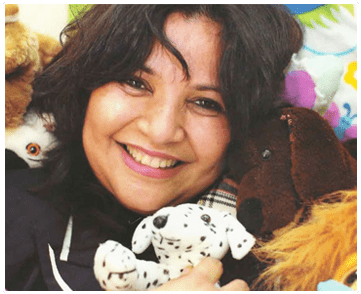 Respiratory Infections
was last modified:
October 7th, 2018
by
Book An Appointment
Top 12 Questions Asked
1. Fill in the form below, and receive answers to the top 12 questions generally asked by patients.
2.Once you have filled out the form, you will receive the answers for Singhania Clinic.
3. You will be contacted immediately.
What Our Patients Are Saying
"...We took the ASD theraphy and in less than one year we saw great improvements with my son. We're thankful to Dr. Singhania as we are exposed to the needs of my son and she helped us helped him..." - Irene Bolus
"...Dr. Singhania has been there supporting my son and my family. She always brings the latest therapies based on the accurate diagonsis she made. We really appreciate her work and efforts..." - Ahmed Elghadban
Degrees