ADHD Medication For Children: Controlled
ADHD Medication For Children Dubai | Its Easier For Your Child To Deal With ADHD With Medication
ADHD medication for children Dubai: Prudent and careful use of prescription medication along with therapies facilitates learning in ADHD child
ADHD medication for children Dubai: Drugs form an integral part of the treatment of Neurodevelopmental and Neuropsychiatric Disorders. Their role in management does not necessarily mean curing the problem but they can alter the course of the disorder and improve the quality of life for the child and the family.
Please invest 2 minutes of your time to watch the ADHD medication for children Dubai video below. It spells out how your child can learn better with ADHD medication at Singhania Clinic. Or if you prefer to read, then feel free to skip the video and go straight to the text below:
ADHD medication for children Dubai: To receive information to help your child send me a WhatsApp message on +971525608641
However, the use of medications in developmental and behaviour problems has been fraught with difficulties. Misconceptions, excessive guilt and fear trouble the families of these children, professionals, and teachers.
How to get medical treatment as well as psychological and behavioural ones in one complete package by Clicking Here.
First of all, I would like to refer to drugs as medicines as the word drugs are often associate within the lay public's mind with recreational drugs. Unfortunately, drugs have got a bad name in the lay press.
Unilateral and uninformed opinions abound especially on the Internet. Medicines have since time immemorial been used to ease the disease in the human condition.
Initially, they were obtained from herbs and plants and now also from chemicals. Medicines have been used for a long time in disorders like Epilepsy.
However, their role in Neurodevelopmental medicine is more recent as our understanding of the disorders has improved. We now know the role of neurochemicals in the development of certain disorders like autism, attention deficit disorders and even depression and anxiety.
We also understand better neuroimmune mechanisms in the development of certain disorders like autism, Tourette syndrome, and PANDAs. We also understand the effect of anxiety and depression on many challenging behaviours.
With these newer understanding in mind, we can see how medicines can help the child with developmental and behaviour problems.
If you want to receive regular information or become a member just Click Here.
ADHD medication for children Dubai: To receive information to help your child send me a WhatsApp message on +971525608641
ADHD medication for children Dubai: The use of medication should be preceded by some important factors
1. The diagnosis of the developmental disorder or challenging behaviour should be accurate. For example, Hyperactivity is often used loosely as a diagnosis. This is incorrect as hyperactivity is a symptom seen in several developmental disorders like ADHD, Autism, and Juvenile Bipolar Disorder to name a few.
2. The diagnosis should be complete. This means the diagnosis should not only include the specific condition but also the profile of the child's emotional, intellectual/developmental and environmental status. Many of these factors affect the behaviour and outcome of the disorders and should be evaluated in detail.
3. Adequate parental and teacher training and understanding of what the medicine can and cannot do, what side effects should be looked for and the need for long-term follow-up.
4. It must be clearly understood by both the treating physician, the parents and teachers that psychotropic medication forms only a part of the total management of the child. Behaviour, communication, and language and special education are some of the other important aspects that must be simultaneously addressed.
ADHD medication for children Dubai: To receive information to help your child send me a WhatsApp message on +971525608641
Some of the common medicines used in various conditions include psychostimulants – the best known being Ritalin or methylphenidate. Hundreds of studies on Methylphenidate over the last 50 to 60 years have shown that it reduces disruptive behaviour like restlessness, hyperactivity, irritability, lack of ability to follow instructions, aggression, lack of compliance and many others.
It also improves on-task behaviour, concentration, academic efficiency, and performance. Unfortunately, it needs to be given every 3 to 5 hourly and that means a dose during school hours. Nonetheless, once a day methylphenidate like Concerta will be soon coming to the UAE.
Antidepressants, Anticonvulsants, Mood stabilizers, and Antipsychotics are other frequently used medications. The first group is often used not only for disruptive behaviours but also for the shy, withdrawn and depressed child. Anticonvulsants and Antipsychotics act as mood stabilizers and are often used in Bipolar disorders.
Appropriate use of pharmacotherapy in conjunction with a comprehensive individualized psychosocial intervention treatment programme can enhance the child's ability to benefit from educational and behavioural modification interventions.
A calmer child is more able to sit in class and follow instructions. They thus have a better chance of enrolling in normal mainstream schools or even benefiting from other interventions.
ADHD medication for children Dubai: To receive information to help your child send me a WhatsApp message on +971525608641
ADHD medication for children Dubai: Common myths about the use of medication for developmental disorders
The child will get addicted to the medicine
The child will be 'drugged' and will be dazed and sleepy
The medicines will damage the child's brain
There will be serious and irreversible side effects
Medicines will 'cure' the condition
Only very 'severe' cases need medication.
No other treatments are needed if the child receives medicines
Once you start medicines you cannot stop
ADHD medication for children Dubai: Causes of pharmacotherapy failure to help the child
Wrong diagnosis
Incorrect medicine
Incorrect dose
Medication trial not long enough.
Other management modalities like behaviour therapy or communication therapy not undertaken.
ADHD medication for children Dubai:

Case Reports
(The names have been changed for the matter of confidentiality)
Rodney a 5-year-old boy who appeared to be bright was very disruptive. He had severe aggressive behaviours when he would hit shout and break things. No amount of punishment changed his behaviour. He had been expelled from several schools.
Ritalin had been tried but just made his behaviour worse. The evaluation showed a child with above average intelligence, at risk for dyslexia and Juvenile Bipolar Disorder. After appropriate medication and therapy, he is now doing well in a mainstream school.
Harjit an 8-year-old child with moderate intellectual deficiency was very willful, difficult and aggressive. He went to a special school but was on the verge of being expelled. Efforts at behaviour therapy and language therapy had been unsuccessful as he was a stubborn child.
He was often physically punished because parents were unable to deal with him. He was not achieving his potential. With appropriate medications, Harjit calmed down, his language improved and he was on his way to achieve literacy.
ADHD medication for children Dubai: To receive information to help your child send me a WhatsApp message on +971525608641
If you like what you have seen or read about ADHD medication for children Dubai, please share it with your friends by clicking on one of the social media buttons below.
Go from ADHD medication for children Dubai to Pediatrician Dubai homepage
ADHD Medication For Children: Controlled
was last modified:
November 19th, 2018
by
Summary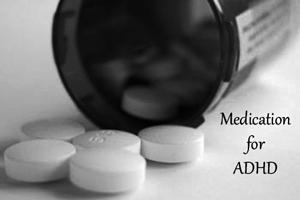 Article Name
ADHD Medication For Children Dubai | Its Easier For Your Child To Deal With ADHD With Medication
Description
ADHD medication for children Dubai: Prudent and careful use of prescription medication along with therapies facilitates learning in ADHD child.
Author
Publisher Name
Publisher Logo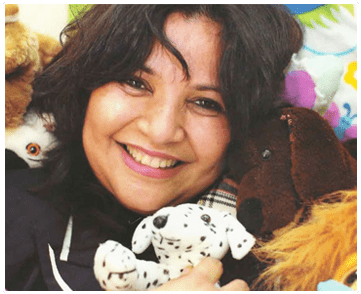 Book An Appointment
Top 12 Questions Asked
1. Fill in the form below, and receive answers to the top 12 questions generally asked by patients.
2.Once you have filled out the form, you will receive the answers for Singhania Clinic.
3. You will be contacted immediately.
What Our Patients Are Saying
"...We took the ASD theraphy and in less than one year we saw great improvements with my son. We're thankful to Dr. Singhania as we are exposed to the needs of my son and she helped us helped him..." - Irene Bolus
"...Dr. Singhania has been there supporting my son and my family. She always brings the latest therapies based on the accurate diagonsis she made. We really appreciate her work and efforts..." - Ahmed Elghadban
Degrees