Children With ADD: Management
Children With ADD Dubai | Manage Inattentiveness To Help Your Child Reach Potential
Children with ADD Dubai: Your child's inattentiveness and distractibility can be managed by environmental modifications, not counselling
Children with ADD Dubai: Implications
Implications from the Cognitive Model
Children with ADD Dubai: Barkley pointed out, that therapies should stem from the model of executive functions and self-regulation (Barkley, 1997). Therapy must address weak executive functions like working memory, alertness regulation, and motivation.
Please invest 2 minutes of your time to watch the children with ADD Dubai video below. It spells out how to manage inattentiveness to help your child reach potential at Singhania Clinic. Or if you prefer to read, then feel free to skip the video and go straight to the text below:
Children with ADD Dubai: To receive information to help your child send me a WhatsApp message on +971525608641
He goes on to add that ADD is an issue of behavioural performance and not skill or knowledge. The individual needs help with doing what they already know when it should be performed and not by giving them more knowledge.
Thus treatments focusing on skill training such as social skills, self-control or cognitive behaviour training will not be successful in aiding the core problems in ADHD.
Skills-training may help an individual who has been deprived of education or socialization and has co-morbidities, as a result, his/her ADD (Brown, 2005). The most useful treatments are those 'that are in place in natural settings at the point of performance where the desired behaviour is to occur'.
Children with ADD Dubai: To receive information to help your child send me a WhatsApp message on +971525608641
Clinic delivered treatments like play therapy or counselling are not likely to reduce ADHD core symptoms because the knowledge is not the issue (Barkley, 1997).
Hence, external prompts, cues, reminders, for example:
Posters
Listed rules
Reducing high appealing dis-tractors
Make the environment more supportive of executive function skills.
Executive function (EF) problems result in time blindness too. For example, if the time between when an instruction is given and when the task is to be completed is too long, then the chances of success actually decrease.
Reduction of the time gap between instruction and task.
More external sources of behavioural motivation are important.
When the gaps cannot be eliminated then the sense of the passage of time needs to be externalized for example through a timer.
A component of the EF model deals with self-regulation, motivation, and arousal.
Inner sources of motivation that are weak need to be improved with immediate rewards.
Implications from the Medical Model
The implication of ADD being an organic disorder and not one of learned behaviour or faulty parenting (Mash & Barkely, 1989) leads to the attitude of those surrounding the person. The attitude of compassion, accommodation, and acceptance needs to replace criticism, censure and derogatory judgments of their moral worth.
To read more about the Cognitive and Medical Model please click here
Children with ADD Dubai: To receive information to help your child send me a WhatsApp message on +971525608641
Children with ADD Dubai: Treatment ADD – Options
Treatment options have altered according to the understanding of the disorder through the decades. Controversy on which is the best are hotly debated.
Several therapies abound and include taking Omega-3 (Adams, 1972), Feingold diet (Feingold, 1975), retraining the brain through cognitive rehabilitation (Klingberg, et al.), behaviour modification (National Institute of Mental Health, 1999) counselling (Bennett, et al. 1996), social skills training ( Spence, 2003) and psychotherapy(Hinshaw, Henker & Whalen1984).
Nonetheless, the newer understanding of ADD determines that certain behavioural therapies, educational adaptations, and pharmacotherapy are the mainstay of its management (Brown, 2005). Goldstein (Goldstein et al., 1995) advocates a multidisciplinary and multimodal therapy for ADHD that last a long time.
Of these, the most effective evidence-based interventions are medication and the use of behavioural techniques.
The American Academy of Paediatrics asserts in their 'Treatment Guidelines for Attention Deficit Hyperactivity Disorder' that psychological interventions should be used alongside any prescribed medication.
Children with ADD Dubai: To receive information to help your child send me a WhatsApp message on +971525608641
If you like what you have seen or read about children with ADD Dubai, please share it with your friends by clicking on one of the social media buttons below.
Go from children with ADD Dubai to Pediatrician Dubai homepage
Children With ADD: Management
was last modified:
November 19th, 2018
by
Summary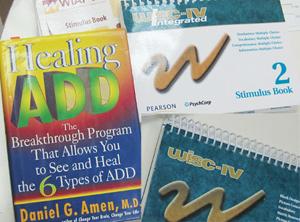 Article Name
Children With ADD Dubai | Manage Inattentiveness To Help Your Child Reach Potential
Description
Children with ADD Dubai: Your child's inattentiveness and distractibility can be managed by environmental modifications, not counselling. Call +97144298498
Author
Publisher Name
Publisher Logo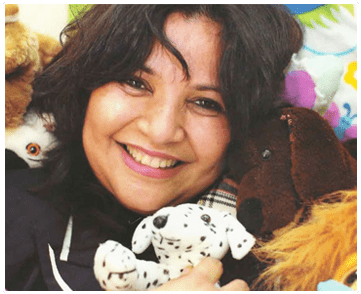 Book An Appointment
Top 12 Questions Asked
1. Fill in the form below, and receive answers to the top 12 questions generally asked by patients.
2.Once you have filled out the form, you will receive the answers for Singhania Clinic.
3. You will be contacted immediately.
What Our Patients Are Saying
"...We took the ASD theraphy and in less than one year we saw great improvements with my son. We're thankful to Dr. Singhania as we are exposed to the needs of my son and she helped us helped him..." - Irene Bolus
"...Dr. Singhania has been there supporting my son and my family. She always brings the latest therapies based on the accurate diagonsis she made. We really appreciate her work and efforts..." - Ahmed Elghadban
Degrees